Again, with the execution of another two outstanding projects this month, NYK proved once more the innovation to provide solutions to their customers, that is both the foundation and the strength of the NYK RORO network. A global shipping line with local expertise and professionalism.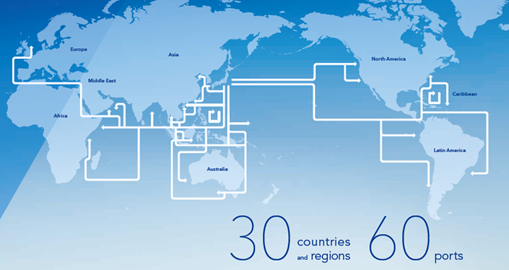 A long standing NYK client has entrusted NYK with the shipment of a Grove GMK 6300 – a 72 T mobile crane. The journey began in Bauan, Batangas to Durban, South Africa. All local arrangements, from the delivery of the main unit to the stuffing of the roll trailers and the transhipment via the NYK Hub in Singapore, has been closely monitored by the NYK team in Hamburg & Singapore.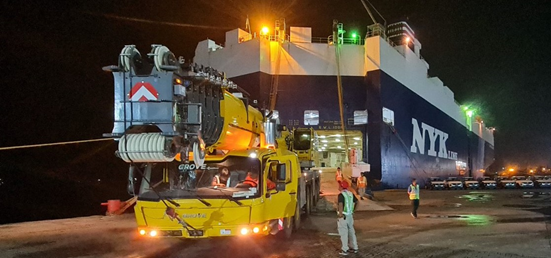 Simultaneously on another continent, NYK effected the transport of five "oversized columns" from South Africa to Argentina. The project left Durban in June enroute to South America via NYK's AFCON service. NYK's AFCON service offers a monthly frequency from South Africa. This innovative solution involved the transportation of the cargo via Europe, and then Europe to Panama for its last leg to the destination Zarate.
The shipment was effected on 4 x 40' Roll Trailers, and NYK's attention to cargo care and damage limitation techniques ensured that there was no additional cargo handling in Europe and delivering the safest way to transport this cargo safely to its destination.
Globally connected, locally engaged professionals are another example of how NYK's innovative solutions can add value to our customers supply chains.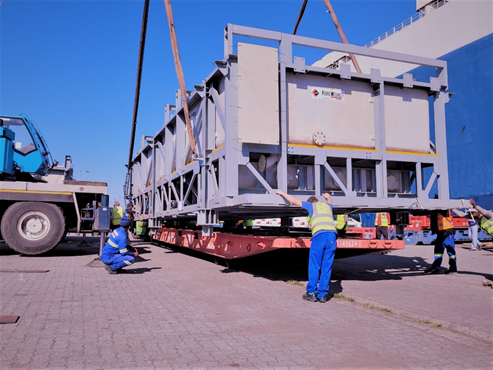 The regular sailings NYK RORO can provide, combined with the worldwide network of the NYK Group, guarantee that NYK will "sail the extra mile with our customers".